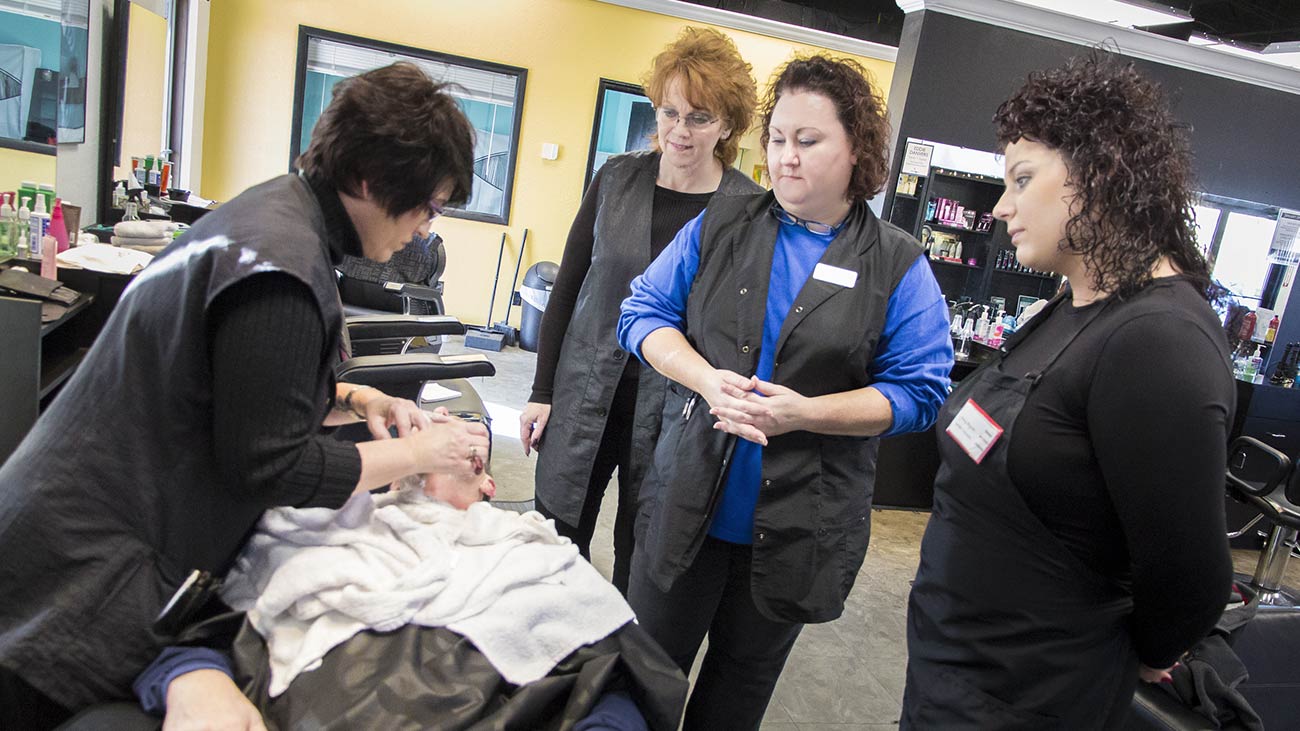 Educator Deani Hurst observes students in the January 2017 Crossover class.
Crossover Program
Intended for professional cosmetologists, this 45-hour intensive program trains students in the history of barbering and the art of razor use, and meets the state of Missouri's prerequisites for testing to obtain a barber crossover license. This program is available to any cosmetologist who has been licensed in the state of Missouri for a minimum of one year.
We have modified our Crossover schedule to better accommodate working professionals. Crossover classes are now Monday through Wednesday, 8:30 AM – 4:30 PM, across two back-to-back weeks. Group tuition discounts are also available for classes of four or more students from the same salon. For more information on the program cost, curriculum, or starting dates, please contact our admissions desk.
Starting Barber Crossover class dates for 2022:
TBD (Call Admissions desk for details.)
Barber Crossover dates are subject to cancellation or change based on class interest. Additional class dates may be added throughout the year; please contact the admissions desk for details.