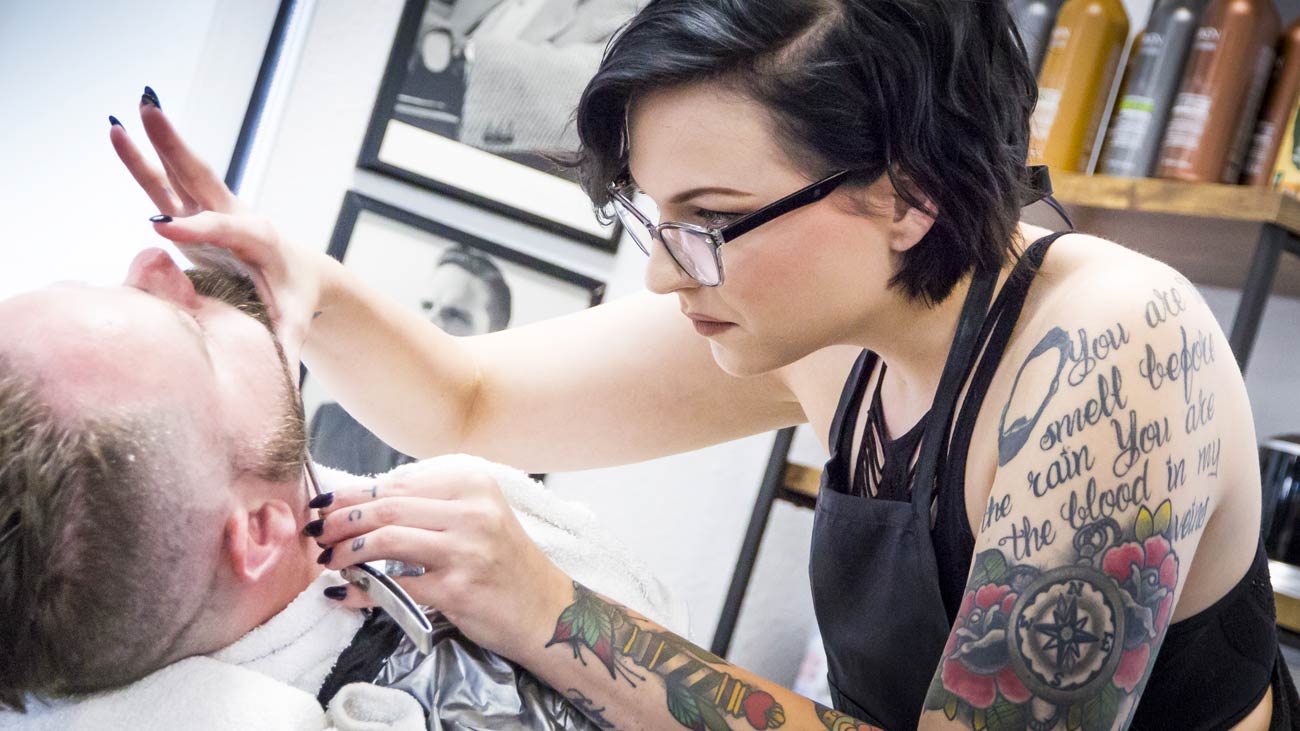 Stylist Brynna Downing practices her razor technique in our May 2017 Crossover class.
We've been getting a great response for our Barber Crossover program from local salon professionals looking to expand their professional toolkit! However, several stylists have mentioned that they've found it difficult to set aside an entire week to take the program. Based on that feedback, we're happy to announce a new, split-week schedule for Crossover students. Starting with our July 31st class, the Crossover schedule will now extend across two weeks: Monday through Wednesday, 8:30 AM – 4:30 PM, over back-to-back weeks. This schedule allows working beauty industry professionals time to take our class while leaving the busiest part of their weeks free for clients.
Prefer the one-week schedule? Don't worry – we plan to continue to offering single-week crossover classes on a rotating basis throughout the year. Tuition discounts are also available for any group of three or more students from the same salon. For more information on our Crossover program, please contact our admissions desk via the website or by calling (573) 335-0007.