Update, April 11, 2017: The new signs are up and they look outstanding. Thanks to Sign Master in Cape Girardeau for the great work!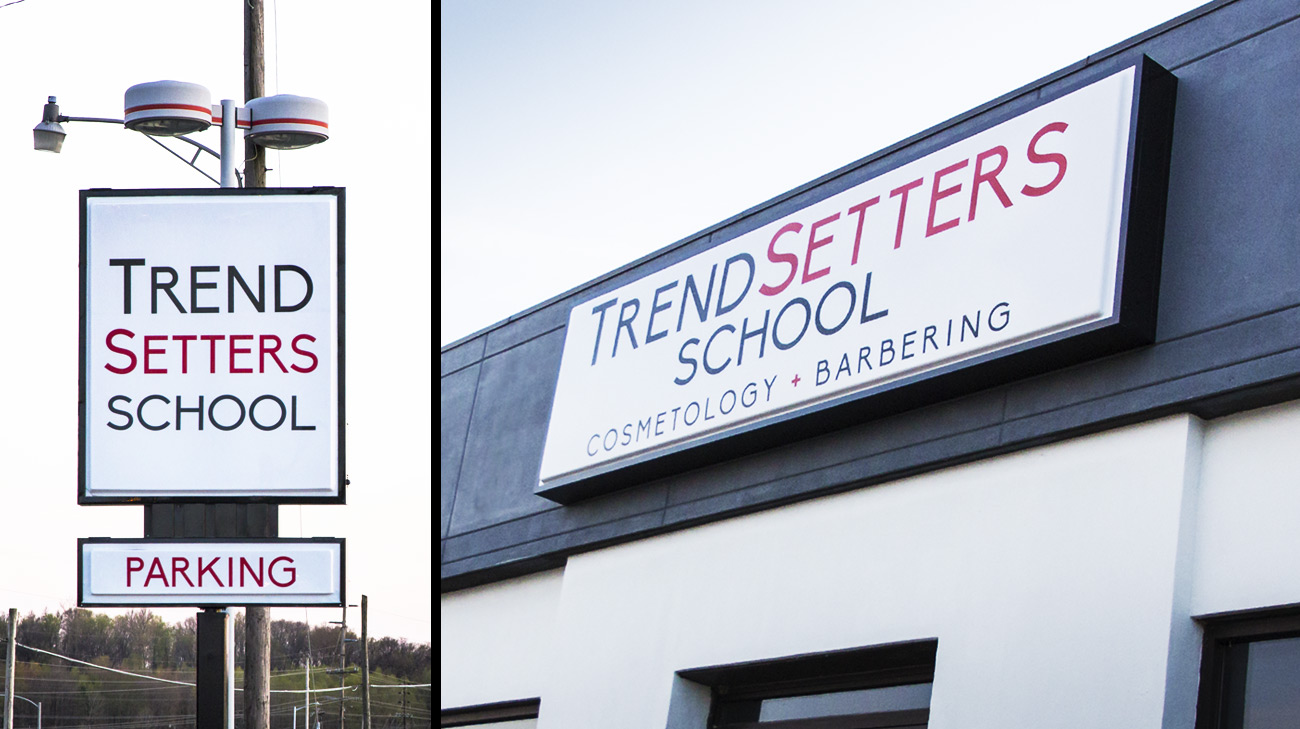 Original Post: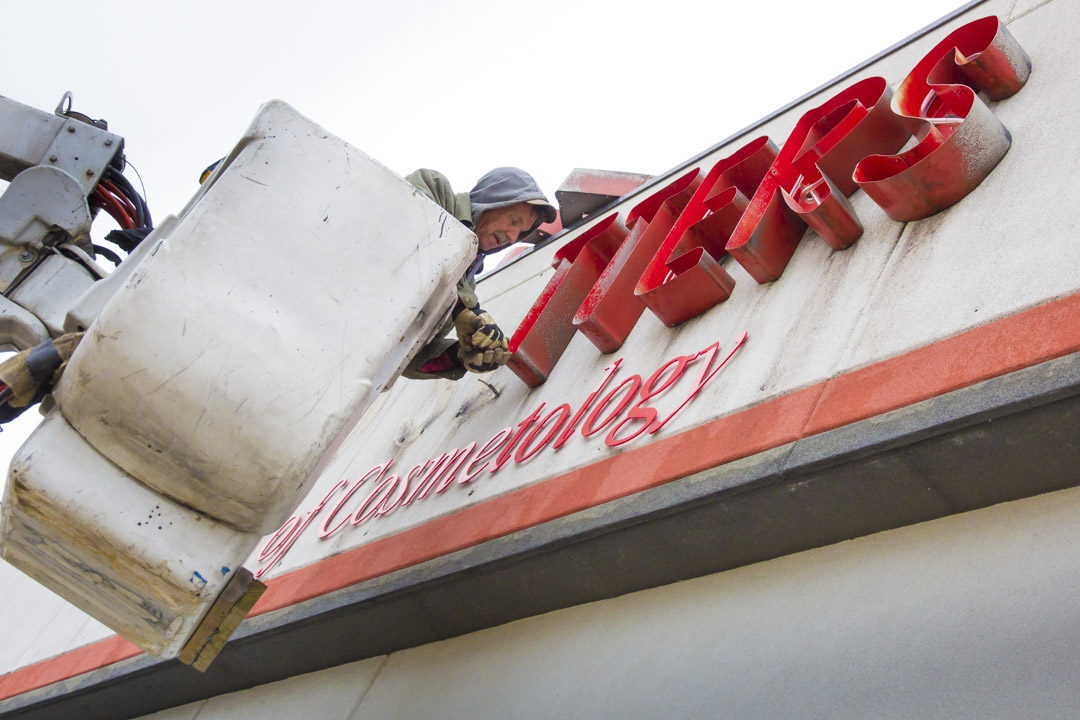 If you're stopping by Trend Setters this week you may notice something unusual: our sign is gone! Don't worry – we're not going anywhere. We're installing a new sign early next week (and adding a fresh coat of paint to the building) as part of our ongoing facility renovations. These started in 2015 with the installation of mirrors and A/V equipment in our practical classroom, and continued through last Summer's extensive redesign of our clinic floor. In case you missed it, that clinic renovation was a pretty epic week:
Trend Setters – 2016 Summer Renovation from Trend Setters School on Vimeo.
We plan to continue renovations during our 2017 Summer break with improvements to our parking lot and student break room. Until then, please pardon our dust and thanks for your patience!