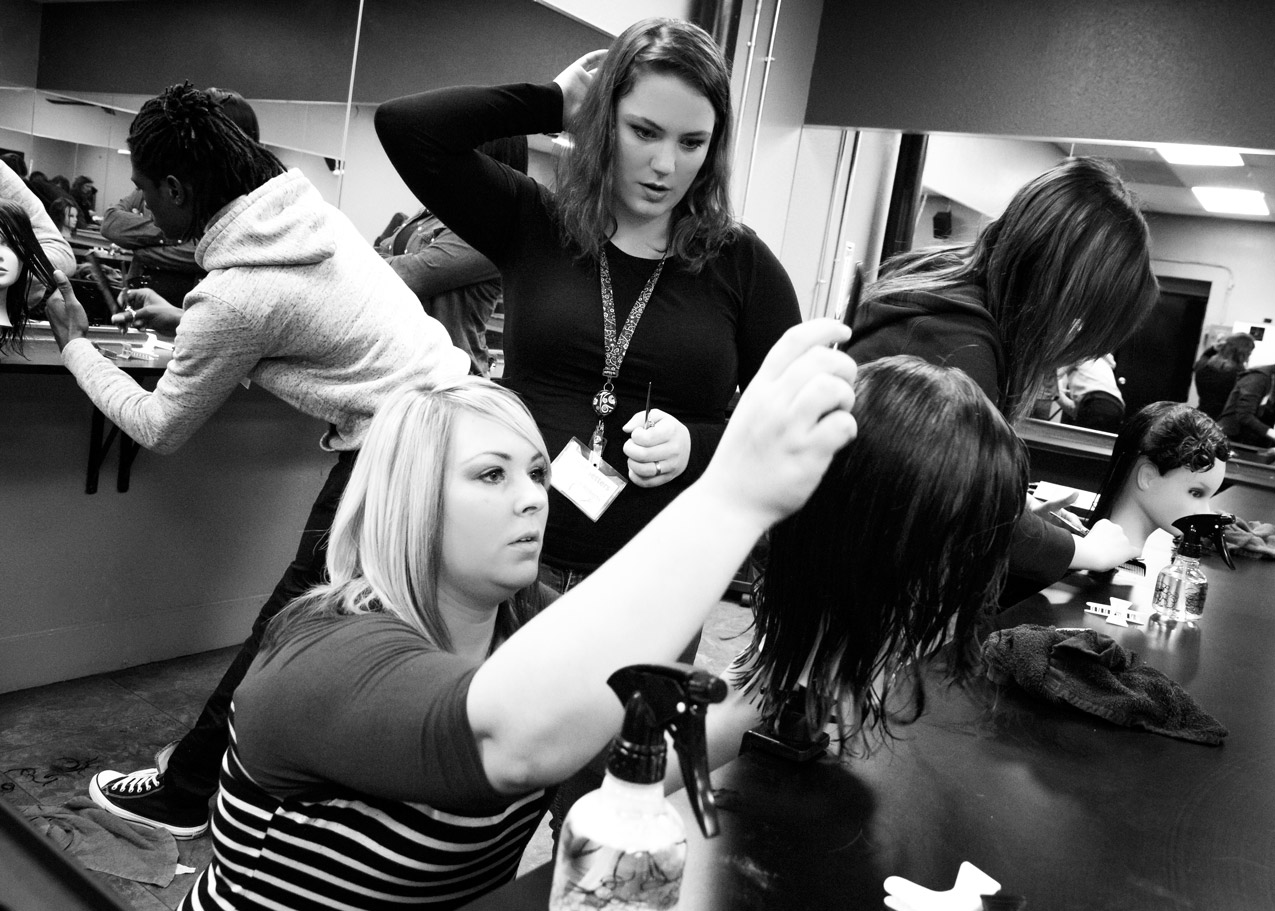 Lead Educator Heather Alexander coaches Phase 1 students in the Practical Room.
Our History
Trend Setters School (formerly Trend Setters School of Cosmetology, Inc.) began in 2001 in Sikeston, Missouri, and moved to our Cape Girardeau location in 2003. Since that time, our school has prepared hundreds of talented graduates to seek fulfilling careers in the dynamic beauty and barber industries. Schedule a tour today to meet our students and faculty, visit our newly-renovated facility, and see why we've been a Southeast Missouri institution for so long.
Our Staff
Trend Setters' educators are experienced instructors licensed with the Missouri State Board of Cosmetology and Barber Examiners.
Cosmetology and Barber Educator: Deani Hurst
Cosmetology and Barber Educator: Bernadette Mathews
Barber Educator: Rick James
School Administrator: Jennifer Mescher
Financial Aid Administrator: Kristy Hamlin
Admissions Coordinator: Brianna Basham
Our Mission Statement
The objective of Trend Setters School is to produce highly trained and well educated graduates to successfully pass licensure examinations and find gainful employment in salons, spas, and barber shops. We are committed to excellence in barbering and cosmetology arts and sciences education. Educational systems and programs are updated constantly to keep the student's interests first, and our educational quality high.
Trend Setters School is accredited by the National Accrediting Commission of Career Arts & Sciences, Inc (NACCAS).