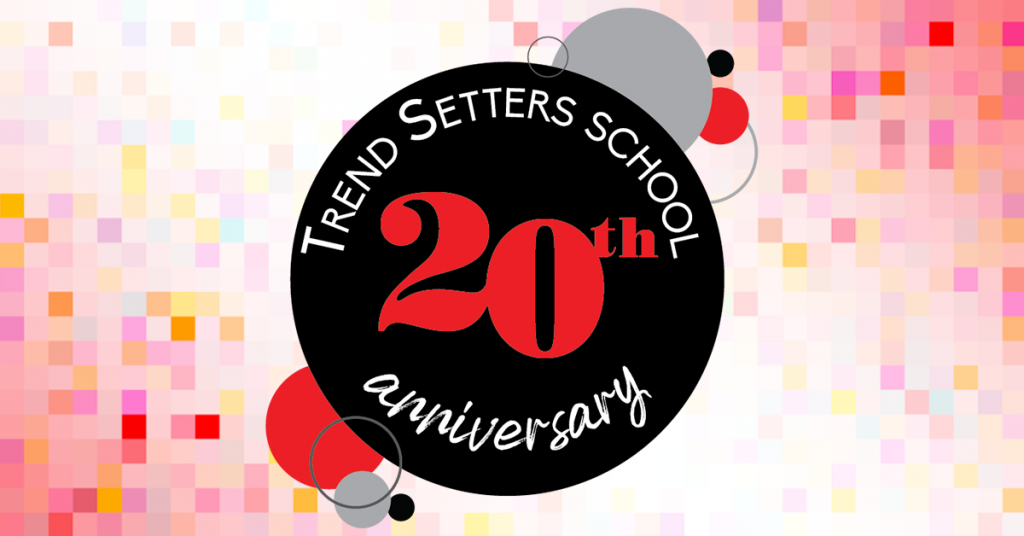 This November marks our 20th year in business! In the Fall of 2001, our founder bought Sikeston Beauty College in Sikeston, Missouri and relaunched it as Trend Setters School of Cosmetology. In 2003, a second campus was opened in Cape Girardeau. Eventually the Sikeston location closed, and the Cape campus became our main location. After many years of graduating well-trained professional cosmetologists to enter the local beauty industry, the barber and crossover programs were added in 2017. This prompted a change to our current name to reflect our broader scope: Trend Setters School.
We are thrilled to have served the Southeast Missouri area for 20 years. To celebrate, please join us for a party with Mix 96.5 on Friday, November 19 from noon to 2 PM. We'll have food trucks, prize giveaways, and discounts on retail and selected services. We're also setting our classic manicure + pedicure combos to start at $20, and taking 20% off all retail pricing this month (including holiday sets, so get your shopping done early)! And if you're a Trend Setters graduate, please stop by the school anytime this month and receive 20% off ALL services!
For questions, comments, or to book an appointment, please contact our front desk. Be sure to look for more 20th anniversary specials as the year goes on. Thank you to our supportive Southeast Missouri community for keeping us going all these years!