Now that our new sign is up, it's time to finally make this official: After fifteen years serving Southeast Missouri as "Trend Setters School of Cosmetology," we're now just "Trend Setters School."
Why the change? Over the last several months, we've spent a lot of time talking about our programs, our outlook, and our school's future with local industry professionals and the public. What we realized through these conversations is that our area continues to have a demand for the kind of outstanding cosmetology education we've been providing since 2001, but it also needs a similarly high-quality barber school.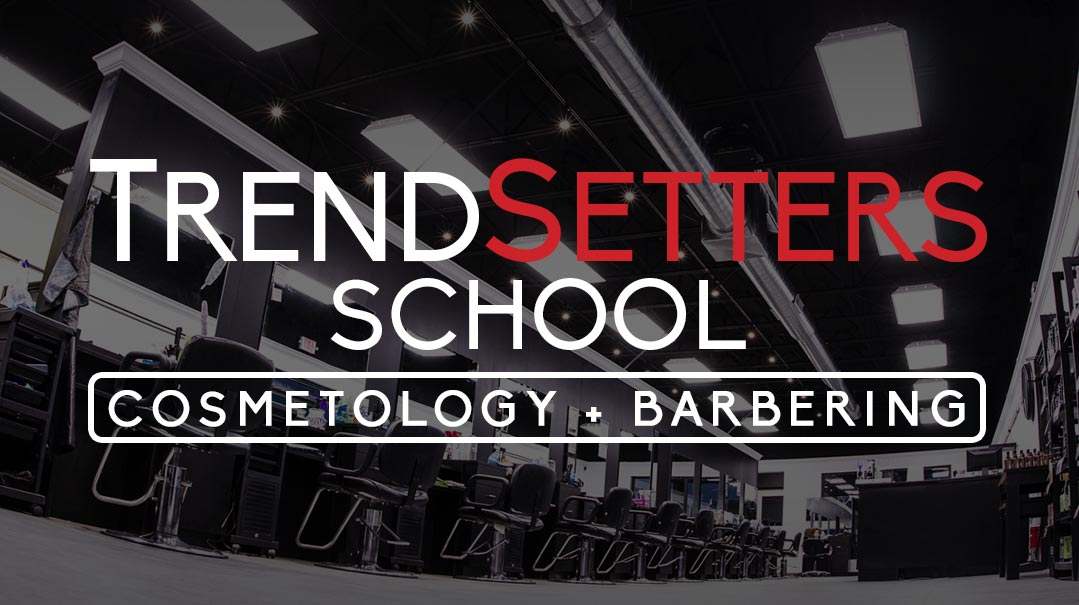 For that reason, we're extremely happy to announce our new name and new scope with the launch of our Barber and Crossover programs. The 1000-hour Barber program, modeled after to our 1500-hour Cosmetology program, trains full-time barber students in the art, science, and history of barbering, and meets requirements for testing to obtain a professional Barber license in the State of Missouri. Our 45-hour, one-week Crossover class is intended for professional cosmetologists who have been licensed in Missouri for at least one year; the class focuses on barber history and razor use, and meets Missouri's prerequisites for testing to obtain a Barber Crossover license.
We hope to further expand our class offerings in the future with special single-day, advanced skills classes taught by and for cosmetology and barber industry professionals, with tuition discounts available for graduates of our other programs. We'll share more information on those as it becomes available.
To celebrate this big news, we're reducing tuition for our summer Cosmetology and Barber classes to a fraction of their regular cost. This will be our most affordable pricing on these classes this year, and we offer several interest-free financing options during enrollment to help lower cost of attendance even further. If you've ever been interested in a career in cosmetology or barbering, now is your chance to study with our amazing educator team at extremely low tuition prices. For more information, or to set up a school tour and receive a free service, please contact our admissions desk.